Hello, my name is Guilherme, and I am a Brazilian who lives in Québec and loves this land.
I graduated in industrial design, migrated to graphic design, then to web design, and finally, in 2014, I discovered a passion for the analytical and strategic side of UX Design.
As a UX Designer, I have worked in many industries like manufacturing, entertainment, and finance. In B2B2C and B2C projects joining multidisciplinary teams.
Qualitative & Quantitative Research
I usually use Google Analytics and Hotjar to know the stats, but for qualitative surveys. I have been using Hotjar Surveys, TypeForm, and phone calls.
Surprises are never lacking!
Prototyping
In these last years, I have acquired good experience in making prototypes. Mostly high-fidelity prototypes intended for users and our developers.
Figma, Justinmind, Sketch and Adobe XD.
Workflows & Wireframes
I love workflows. They give me a view of everything that is not necessarily obvious. After that, the wireframes come out smoothly.
Illustrator, Miro and Figma.
What I do when I'm not working
I love contemporary Christian music and playing the drums.
I am keen on technology, and new solutions, and I don't stop reading about these topics.
Science fiction films and series are another passion. Welcome to Netflix, Disney +, and Amazon Prime.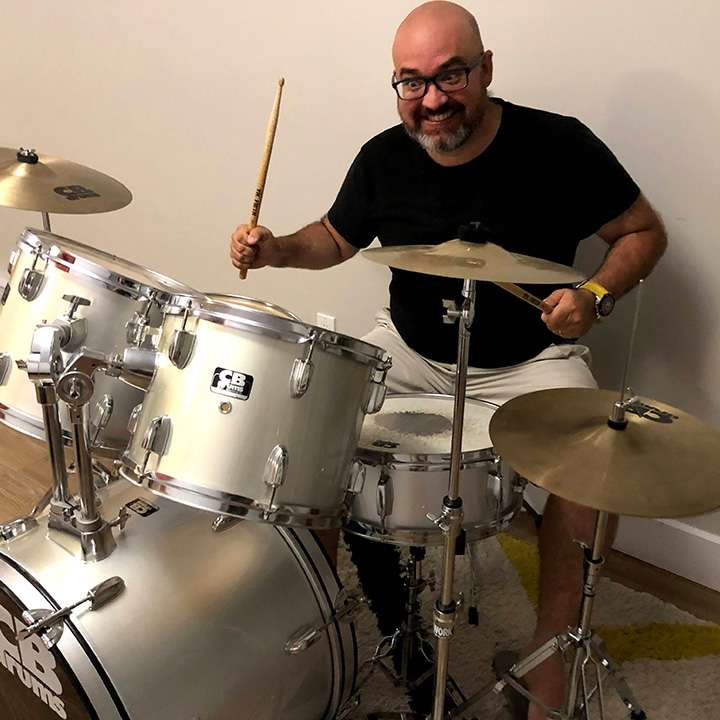 I transform this acoustic drum into a hybrid one.